How to Track Someone on the Internet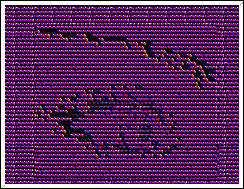 ---
This page includes links to tools - and information on these tools - that run on the Internet or can be downloaded to your computer. Several of these tools were designed to make it easier to find a person. Finger, for instance, can be used to find the email address of a person, if you know which provider that person uses or what company he/she is working at. Whois is especially useful to find a person working in the IT-business. Sometimes companies or institutions run a whois server, making it possible to find any employee (see the link below). NSLookup is used to look up the name of a computer. Traceroute is not used in particular to find a person, but to trace the lengthy path an email has to take before it reaches your computer. More information on the purpose of running and using each one of these services can be found through the links on this page.


---
Traceroute test where you enter the host or ip address, and the root location from where the trace should start

Read Notify - Trace IP
If you do not have return receipt option in your email, have return receipts delivered through this website to find out someone's ip
Note: sometimes also handy to trace scammers

Download traceroute software here

Info on finger
with the help manual on how to use this command

Whois tool - Whois behind that domain?
Lookup a company contact
Register-domainnames.com - Domain Names new!
Find and register expiring domain names, use whois tools, and quickly acquire other domain information
Whois lookup - BetterWhois.com searches for .COM .NET .ORG .INFO .BIZ domain names. To find a country-specific whois, also go to their website!
Lookup a web-domain, searches all databases worldwide

Offers online traceroute, whois, ping and more...
Improve your website,
Find out about the DOT COM domain (+ .net and .org)
ADVERTISEMENTS




Translate this page
Deutsch

Français

Italiano

Português

Español

Nihongo

Zhõngwén

Hangugeo
Yahoo! BabelFish translations
Other links
You can make a personal gift to me by clicking this PayPal Button, or by logging in to your own PayPal account and then make a payment to angelica@dds.nl: Your gifts will be appreciated.